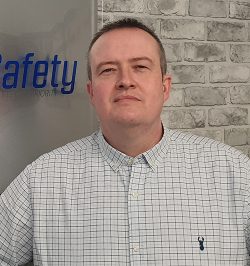 Adam Tynan – Managing Director
Prime Safety has been established for many years and was formed by Adam's father Tony.
Adam joined Prime Safety in 2012 as the Operations Manager and has a wealth of experience in the courses we deliver.  Adam took the reigns of the business in June 2019 and continuously looks for ways to improve what we offer to ensure the best possible service for our clients.
In his spare time Adam enjoys spending time with his daughter, cycling and everything cars and motorcycles.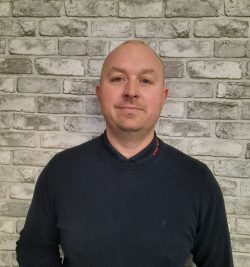 Steve Peacock – Operations Director
(CMIOSH AIEMA TechIDE MIIRSM MARMI)
Steve has been a trainer and consultant for Prime Safety since 2009, delivering a wide range of courses, site audits, CDM advice and general HSEQ consultancy.
Steve became joint owner and director in November 2019 and with his passion for delivering excellence his addition has been well received.
Steve's spare time is swallowed up by his 4 children, learning karate, following the ups and downs of Liverpool FC and the occasional night out with friends.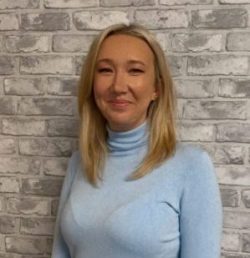 Emma Stafford – Group Training & Qualifications Manager
Emma is the one that keeps the training department in tip top shape.  She is responsible for bookings, enquiries and generally keeping the training side of the business fully operational.
In her spare time Emma is a busy mum, wife and trustee of a local charity that she helped establish in 2016. Hayley's Heroes provides 18-45 year olds special lasting memories.
www.hayleysheroes.com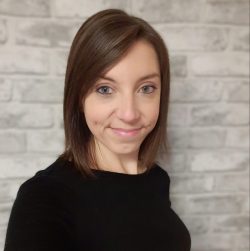 Charlie Smith – Marketing Manager
Charlie started with Prime Safety in 2006 as an office junior before taking 5 years out to live in New Zealand, where she administered one of the countries largest cricket clubs.  We are pleased that Charlie  returned to us in 2020 and will be putting her First Class Degree in Business & Marketing to good use.
Charlie is in charge of all things business development, social media, promotions, news and updates.
In her spare time Charlie enjoys watching her partner play cricket, walks on the beach and a good movie.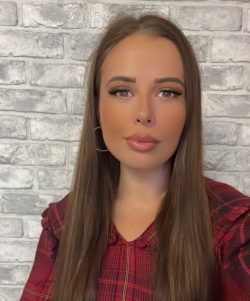 Georgia Stimson – Training & Audit Co-ordinator
Georgia works closely with Emma in our training department, making sure our trainers have everything they need to deliver our courses to a high standard. Georgia is also responsible for arranging demolition, asbestos and general construction audits for our clients.
Georgia is a busy mum and her 2 year-old Teddy keeps her on her toes!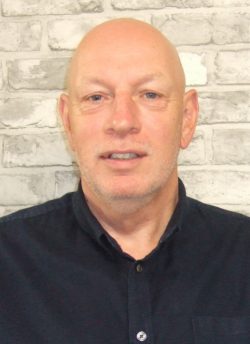 Harry Wonford – Consultant & Trainer
Harry dedicated a large percentage of his working life to the Kent Fire Service, where he retired at Senior Command Level.  Harry has been a trainer and advisor for Prime Safety for over 15 years and delivers a wide variety of courses, consultancy services and is Nebosh qualified.
You will often find Harry enjoying a spot of fishing or spending time with family when he's not with us.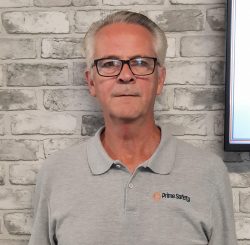 Fred Regan – Trainer
Fred has been with Prime since 2014 and has a strong background in demolition and asbestos.  Fred devoted an impressive 42 years to the construction industry before deciding to share his acquired knowledge with others full time.  With the construction industry struggling with a skills shortage, having a trainer with Fred's calibre is invaluable.  Fred is Nebosh qualified and approved by NDTG, UKATA & IOSH for delivery of courses.
In Fred's spare time he enjoys relaxing with family, but don't be fooled, Fred is also 1st Dan Black Belt in Karate.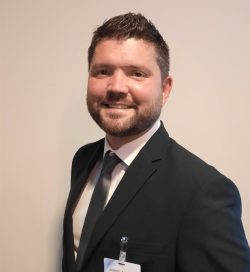 Joe Andrews – Trainer & Auditor
Joe left school at 16 and went straight out on site and began his apprenticeship to become a carpenter. He later started his own building company managing multiple trades in different aspects of building. Looking for a new challenge Joe gained the necessary certificates needed to embark into the world of health and safety and from there became an trainer and NVQ assessor for Prime.
Joe is a dad to two girls, which has ultimately forced him to take up golf just so he can escape for a few hours from time to time.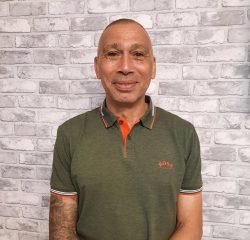 Alan James – Trainer & Consultant
AMIDE TechIOSH
Alan is a competent trainer and all-round demolition and asbestos specialist.  Alan is passionate about demolition and in his spare time he trains for Prime Safety.  Alan is still directly involved within the demolition industry conducting projects in and around the London area.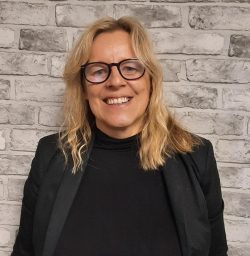 Julia Baker – Auditor
**Content coming soon**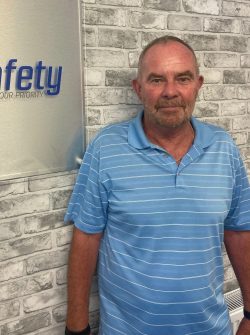 Steve Jack – Auditor
Steve has been in the demolition industry for over 30 years and is a Past President of the Institute of Demolition Engineers, he also sat on the committee that produced BS6187 the British Standard for demolition. His qualifications include FIDE, AMIStructE and NEBOSH General Certificate.  Steve is our main NFDC Auditor.
In his spare time Steve enjoys to travel and try his luck on the golf course.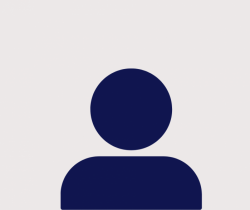 Paul Beck – Trainer & Auditor
Paul's specialism lies in demolition and has over 30 years in the industry having worked as a Demolition Manager and Contracts Manager for a number of large firms.
Most recently, Paul has become accredited to train NPORS and looks forward to assisting our learners with their plant operative card requirements.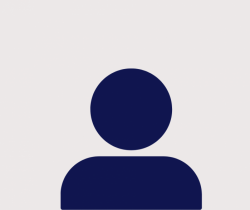 Eric Rosay – Trainer & Auditor
Eric is a highly qualified demolition professional with over 30 years of experience in the industry. Eric is also qualified in NEBOSH Construction Management making him well placed to deliver our CITB suite of courses.
When Eric isn't training, he is conducting audits to ensure our client's site and associated documentation is up to standard.