IOSH Working Safely Courses in Kent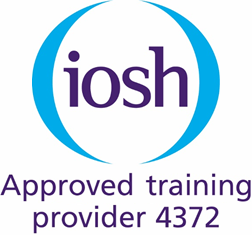 Description
The IOSH Working Safely course is designed for professionals across all industries who want to learn about health and safety in the workplace and understand their responsibilities in creating a safe work environment.
Prime Safety's training courses use interactive quizzes and informal discussion in addition to real-work scenarios and facts to aid learning. Bespoke training can be arranged for groups and can be tailored to your company's requirements. Please get in touch with our team for more information.
Course Duration
The IOSH Working Safely training course lasts one day (8h).
Weekday courses commence at 8.30am.
Course Location
Our IOSH Working Safely courses are delivered at our training centre in Maidstone, Kent. We can also deliver private training sessions at your preferred location. Please get in touch with our team to find out more.
Who should attend?
The IOSH Working Safely course is suitable for any employee or self-employed person, working in any industry, who wishes to build their understanding of basic health and safety. It is the perfect introduction to understanding UK Health and Safety requirements.
The course is designed to make all employees aware of their employer's duties and their own responsibilities in relation to health and safety law. Completion of this course will meet the requirements set within the Health and Safety at Work Act 1974 in regard to employers providing suitable and sufficient training and health and safety compliance.
Course Programme
The course includes four modules, covering the following topics:
Introduction to Working Safely (outline of occupational health and safety)
Hazard and risk definitions.
Identification of common hazards.
Improving safety performance.
At the end of the course, delegates will have an understanding of:
Health and safety law and regulations.
Identifying hazards and evaluating risks in the workplace.
Implementing the appropriate workplace precautions for a specific risk.
Assisting managers in preparing written risk assessments.
The importance of following health and safety policy.
How to work safely in their workplace.
How to report incidents and accidents.
Assessment
At the end of the course, delegates will need to complete a multiple-choice exam as well as three paper-based hazard identification practical assessments.
Certificates /Awards
On successful completion, delegates will receive an electronic IOSH Working Safely certificate.
Next Steps
Costs
View our term and conditions for our courses.
£125.00 Ex VAT (£150.00 Inc VAT)
Duration:
1 day – 8 hours
Course
Start Date
End Date
No of Places
Location
Price
IOSH Working Safely Courses in Kent
Tue, 25 Jun 2024
Tue, 25 Jun 2024
12 places available
Kingsley Place, ME15 6ES

£

125.00
IOSH Working Safely Courses in Kent
Tue, 03 Dec 2024
Tue, 03 Dec 2024
12 places available
Kingsley Place, ME15 6ES

£

125.00