UKATA Asbestos Removal New Manager Training - Kent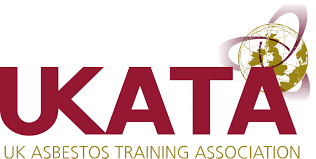 Description
Our UKATA Licensed Asbestos Contract Manager is specifically designed for candidates who work in management or directorship at licensed asbestos-removal companies, or for those who aspire to become managers or directors. An excellent professional development opportunity, this course requires a strong background knowledge of the topics covered.
This course covers the responsibilities of an asbestos manager, from the basics of asbestos through to planning and executing asbestos removal projects.
Course Duration
Our UKATA-approved Asbestos Removal New Manager Training is a two-day course.
Weekday courses commence at 8.30am.
Course Location
Our UKATA Asbestos Removal New Manager Training courses are delivered at our training centre in Maidstone, Kent.
We can also deliver private training sessions at your preferred location. Please get in touch with our team to find out more.
Who should attend?
The UKATA Asbestos Removal New Manager Training course is beneficial for all levels of management within the field of asbestos removal, or for those with aspirations of progressing to a management or director-level role. This course builds on existing knowledge, so a strong background in asbestos removal is required.
Course Programme
As an UKATA-approved training centre, we deliver the most up-to-date asbestos removal qualifications. As a trainee asbestos removal manager, you will cover topics core to the job roles of both asbestos removal operatives and supervisors, as you will be expected to understand and manage these workers effectively.
Topics covered during the two-day course therefore include:
The types, uses and risks of Asbestos Containing Materials (ACMs)
What tasks are classified as licensable work
The health hazards of asbestos
Legislation (CAR 2021)
The control measures required to undertake licensable work with asbestos-containing materials
Enclosure, airlock and baglock construction
Controlled Stripping Techniques
Understanding the correct use of PPE and RPE
Use of control measures, specifically injection and vacuum methods
Cleaning and Clearance Air Testing
The site set up, maintenance and dismantling of a licensed asbestos removal site
Plant and equipment
Transit procedures and decontamination
Requirements to prevent the spread of asbestos and control exposure when undertaking licensable work with asbestos-containing materials
Emergency procedures
Roles, responsibilities, site inspections and record-keeping
How to manage and dispose of the waste generated from licensable work with asbestos containing materials.
Legislation involved in the day-to-day operation of an asbestos removal company
Health and safety management at the organisation level
How to carry out risk assessments and write a plan of work
Site documentation
Assessment
UKATA Asbestos Removal New Manager assessment.
Certificates /Awards
After successful completion UKATA Asbestos Removal New Manager Training, candidates will receive a completion certificate and become licensed managers.
Next Steps
After receiving their UKATA Asbestos Removal New Manager certificate, candidates will be qualified to manage a licensed asbestos removal company.
In order to maintain your qualification and keep up-to-date with safety and best practice protocols, you will need to take a one-day UKATA Asbestos Manager Refresher course within 12 months of completing this two-day programme, and annually thereafter.
Costs
Testimonials
'A great course! The trainer was very helpful in ensuring everything was explained thoroughly' – Danielle
View our term and conditions for our courses.
£300.00 Ex VAT (£360.00 Inc VAT)
Duration:
2 days – 6 hours per day
Course
Start Date
End Date
No of Places
Location
Price
UKATA Licensed Asbestos Contract Manager Training
Mon, 18 Dec 2023
Tue, 19 Dec 2023
12 places available
Kingsley Place, ME15 6ES

£

300.00