UKATA Asbestos Awareness Training Course – Kent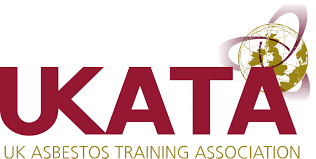 Description
As a UKATA accredited training centre, Prime Safety Services Ltd delivers Asbestos Awareness Training courses in Maidstone, Kent.
The UKATA Asbestos Awareness training provides a complete introduction to the dangers of working around asbestos containing materials (ACM's). This training course is designed for those whose work could foreseeably expose them to asbestos, in particular demolition, refurbishment or maintenance workers and those workers in allied trades.
Please note this is an awareness course only and does not train delegates to work with any forms of asbestos. It will inform the delegate on how to reduce the associated risks from asbestos in order to work more safely on site.
Contact us for more information or to make an training enquiry. We can carry out bespoke training for groups.
Course Duration
Our UKATA approved Asbestos Awareness training lasts half a day (three hours).
Weekday courses commence at 8.30am and weekend courses at 7.30am unless communicated otherwise.
Course Location
Our UKATA Asbestos Awareness Training Courses are delivered at our training centre in Maidstone, Kent. 
We can also deliver private training sessions at your preferred location. Please get in touch with our team to find out more.
Who should attend?
This course is suitable for any workers that are likely to disturb ACM's throughout their working day as well as anyone that may be exposed to asbestos, to ensure they are aware of what it is and how to avoid exposure. Examples of professions where this will be suitable, but is not limited to:
Heating and ventilation engineers
Demolition workers
Carpenters, joiners and construction workers
Plumbers
Roofing contractors
Painters, decorators and plasterers
Fire and burglar alarm installers
Shop fitters
Gas fitters
Computer installers and telecommunications engineers
General maintenance staff
Cable layers and electricians
Course Programme
As part of the UKATA Asbestos Awareness course, delegates will learn about:
The different types and properties of asbestos.
Risk and effects of Asbestos on workers' health, and how to avoid them.
The uses of ACM's in buildings and how to recognise them.
Asbestos Regulations, including the Control of Asbestos Regulations 2012.
The employers and employees' responsibilities.
Emergency Procedures.
At the end of the course, delegates will:
Have an increased awareness of asbestos and its effects on health.
Understand the different types, uses and likely occurrences of asbestos in buildings.
Know how to avoid the risks from asbestos.
Understand the current asbestos regulations.
Know the procedures to follow when coming into unintentional contact with ACMs.
Assessment
At the end of the three hours, delegates will take a multiple-choice examination. A grade of at least 80% is required to pass the awareness training.
Certificates /Awards
After passing the exam, successful delegates will receive a UKATA approved Asbestos Awareness Training certificate that will be valid for one year. Delegates can validate their certificate using UKATA's online validation tool.
Costs
Testimonials
'The trainer was very knowledgeable and kept the content interesting.' – Leigh
'Very knowledgeable, friendly trainer. The whole process was professional.' – Jade
View our term and conditions for our courses.
£85.00 Ex VAT (£102.00 Inc VAT)
Course
Start Date
End Date
Start Time
No of Places
Location
Price
UKATA Asbestos Awareness Training Course
Sat, 20 Jan 2024
Sat, 20 Jan 2024
11.30am
12 places available
Kingsley Place, Maidstone

£

85.00
UKATA Asbestos Awareness Training Course
Fri, 26 Jan 2024
Fri, 26 Jan 2024
12.30pm
12 places available
Kingsley Place, Maidstone

£

85.00
UKATA Asbestos Awareness Training Course
Sat, 24 Feb 2024
Sat, 24 Feb 2024
7.30am
12 places available
Kingsley Place, Maidstone

£

85.00
UKATA Asbestos Awareness Training Course
Fri, 08 Mar 2024
Fri, 08 Mar 2024
8.30am
12 places available
Kingsley Place, Maidstone

£

85.00
UKATA Asbestos Awareness Training Course
Sat, 23 Mar 2024
Sat, 23 Mar 2024
7.30am
12 places available
Kingsley Place, Maidstone

£

85.00
UKATA Asbestos Awareness Training Course
Fri, 12 Apr 2024
Fri, 12 Apr 2024
8.30am
12 places available
Kingsley Place, Maidstone

£

85.00
UKATA Asbestos Awareness Training Course
Sat, 04 May 2024
Sat, 04 May 2024
7.30am
12 places available
Kingsley Place, Maidstone

£

85.00
UKATA Asbestos Awareness Training Course
Fri, 24 May 2024
Fri, 24 May 2024
8.30am
12 places available
Kingsley Place, Maidstone

£

85.00
UKATA Asbestos Awareness Training Course
Sat, 15 Jun 2024
Sat, 15 Jun 2024
7.30am
12 places available
Kingsley Place, Maidstone

£

85.00
UKATA Asbestos Awareness Training Course
Fri, 05 Jul 2024
Fri, 05 Jul 2024
8.30am
12 places available
Kingsley Place, Maidstone

£

85.00
UKATA Asbestos Awareness Training Course
Sat, 03 Aug 2024
Sat, 03 Aug 2024
7.30am
12 places available
Kingsley Place, Maidstone

£

85.00
UKATA Asbestos Awareness Training Course
Fri, 23 Aug 2024
Fri, 23 Aug 2024
8.30am
12 places available
Kingsley Place, Maidstone

£

85.00
UKATA Asbestos Awareness Training Course
Sat, 07 Sep 2024
Sat, 07 Sep 2024
7.30am
12 places available
Kingsley Place, Maidstone

£

85.00
UKATA Asbestos Awareness Training Course
Fri, 27 Sep 2024
Fri, 27 Sep 2024
8.30am
12 places available
Kingsley Place, Maidstone

£

85.00
UKATA Asbestos Awareness Training Course
Sat, 19 Oct 2024
Sat, 19 Oct 2024
7.30am
12 places available
Kingsley Place, Maidstone

£

85.00
UKATA Asbestos Awareness Training Course
Fri, 08 Nov 2024
Fri, 08 Nov 2024
8.30am
12 places available
Kingsley Place, Maidstone

£

85.00
UKATA Asbestos Awareness Training Course
Sat, 30 Nov 2024
Sat, 30 Nov 2024
7.30am
12 places available
Kingsley Place, Maidstone

£

85.00
UKATA Asbestos Awareness Training Course
Fri, 20 Dec 2024
Fri, 20 Dec 2024
8.30am
12 places available
Kingsley Place, Maidstone

£

85.00