UKATA Asbestos Non-Licensed Operative (B1)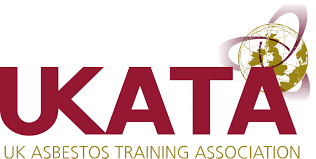 Description
As an UKATA-approved training centre, Prime Safety offer UKATA Asbestos Non-Licensed Training in Kent. The B1 course is initial training for those where no previous asbestos awareness or non-licensed training has been undertaken. This is an extended course of approximately 9 learning hours.
UKATA Asbestos Non-Licensed Training are for those who will be undertaking, or supervising, non-licensed asbestos removal work, such as removing floor tiles or asbestos cement. In order to keep your knowledge up-to-date, UKATA advises that the appropriate asbestos removal refresher course is taken every year.
Please contact us for further details.  We can arrange bespoke training for groups.
Course Duration
This is a full day's training – courses commence at 8.30am on a weekday.
Course Location
Training is held at our centre in Maidstone, Kent. Bespoke training can be arranged at client premises.
Who should attend?
This training is for those where no previous asbestos awareness training has been undertaken.
The course is suitable for those working with non-licensed asbestos containing materials e.g. demolition workers, construction workers, general maintenance staff, electricians, plumbers, gas fitters, joiners, shop fitters, plasterers, roofers, telecommunication engineers, computer installers, fire and burglar alarm installers, architects, building surveyors and other such professionals or any other persons likely to disturb and carry out work on asbestos containing materials.
Course Programme
This training includes the asbestos awareness element and includes the below theory modules:
• Legislation
• Building Mini-Enclosures (EM 3) (Optional)
• Use of Class H Vacuum (EM 4)
• Use of Wetting control measures (EM 5)
• Personal protective equipment (EM 6)
• Cleaning (EM 7)
• Decontamination (EM 8)
• Waste (EM 9)
• Statement of cleanliness (EM 10)
• Risk assessment and plans of work
• Emergency Procedures
Assessment
At the end of the training course, delegates will take a multiple-choice examination. In order to pass, delegates will need to achieve a score of at least 22 out of 30.
Next Steps
Successful candidates will receive a UKATA Asbestos Non-Licensed Removal Training Certificate, which can be validated using UKATA's online validation tool.
Costs
The cost per person is £200 + VAT.
Prime Safety can also carry out Qualitative Face Fit testing for half-masks if this is something you require at an additional £25 + vat per person.
View our term and conditions for our courses.
£200.00 Ex VAT (£240.00 Inc VAT)
Course
Start Date
End Date
Start Time
No of Places
Location
Price
UKATA Asbestos Non-Licensed Operative (B1)
Fri, 22 Dec 2023
Fri, 22 Dec 2023
8.30am
12 places available
Kingsley Place, Maidstone

£

200.00
UKATA Asbestos Non-Licensed Operative (B1)
Fri, 12 Jan 2024
Fri, 12 Jan 2024
8.30am
12 places available
Kingsley Place, Maidstone

£

200.00
UKATA Asbestos Non-Licensed Operative (B1)
Fri, 02 Feb 2024
Fri, 02 Feb 2024
8.30am
12 places available
Kingsley Place, Maidstone

£

200.00
UKATA Asbestos Non-Licensed Operative (B1)
Fri, 23 Feb 2024
Fri, 23 Feb 2024
8.30am
12 places available
Kingsley Place, Maidstone

£

200.00
UKATA Asbestos Non-Licensed Operative (B1)
Fri, 15 Mar 2024
Fri, 15 Mar 2024
8.30am
12 places available
Kingsley Place, Maidstone

£

200.00
UKATA Asbestos Non-Licensed Operative (B1)
Fri, 05 Apr 2024
Fri, 05 Apr 2024
8.30am
12 places available
Kingsley Place, Maidstone

£

200.00
UKATA Asbestos Non-Licensed Operative (B1)
Fri, 26 Apr 2024
Fri, 26 Apr 2024
8.30am
12 places available
Kingsley Place, Maidstone

£

200.00
UKATA Asbestos Non-Licensed Operative (B1)
Fri, 17 May 2024
Fri, 17 May 2024
8.30am
12 places available
Kingsley Place, Maidstone

£

200.00
UKATA Asbestos Non-Licensed Operative (B1)
Fri, 07 Jun 2024
Fri, 07 Jun 2024
8.30am
12 places available
Kingsley Place, Maidstone

£

200.00
UKATA Asbestos Non-Licensed Operative (B1)
Fri, 28 Jun 2024
Fri, 28 Jun 2024
8.30am
12 places available
Kingsley Place, Maidstone

£

200.00
UKATA Asbestos Non-Licensed Operative (B1)
Fri, 19 Jul 2024
Fri, 19 Jul 2024
8.30am
12 places available
Kingsley Place, Maidstone

£

200.00
UKATA Asbestos Non-Licensed Operative (B1)
Fri, 09 Aug 2024
Fri, 09 Aug 2024
8.30am
12 places available
Kingsley Place, Maidstone

£

200.00
UKATA Asbestos Non-Licensed Operative (B1)
Fri, 30 Aug 2024
Fri, 30 Aug 2024
8.30am
12 places available
Kingsley Place, Maidstone

£

200.00
UKATA Asbestos Non-Licensed Operative (B1)
Fri, 20 Sep 2024
Fri, 20 Sep 2024
8.30am
12 places available
Kingsley Place, Maidstone

£

200.00
UKATA Asbestos Non-Licensed Operative (B1)
Fri, 11 Oct 2024
Fri, 11 Oct 2024
8.30am
12 places available
Kingsley Place, Maidstone

£

200.00
UKATA Asbestos Non-Licensed Operative (B1)
Fri, 01 Nov 2024
Fri, 01 Nov 2024
8.30am
12 places available
Kingsley Place, Maidstone

£

200.00
UKATA Asbestos Non-Licensed Operative (B1)
Fri, 22 Nov 2024
Fri, 22 Nov 2024
8.30am
12 places available
Kingsley Place, Maidstone

£

200.00
UKATA Asbestos Non-Licensed Operative (B1)
Fri, 13 Dec 2024
Fri, 13 Dec 2024
8.30am
12 places available
Kingsley Place, Maidstone

£

200.00