IOSH Managing Safely Courses in Kent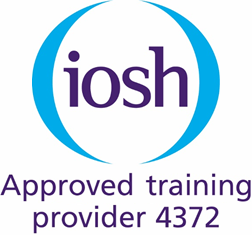 Description
Prime Safety is a fully accredited IOSH training centre in Maidstone, Kent and is authorised to deliver their Managing Safely course.
During this IOSH course, candidates will learn to assess and control hazards and understand their own responsibilities with regards to health and safety. At the end of the course, supervisors and managers will be able to understand how human behaviour can affect health and safety in the workplace, how to apply health and safety best practice in their work environment and how to communicate with their workforce about health and safety awareness issues.
IOSH's Managing Safely course can deliver a number of benefits to your business, including:
Improved productivity, and fewer hours lost to sickness and accidents.
Improved organisation-wide safety awareness culture.
Active staff involvement in improving their workplace.
Enhanced reputation within their supply chain.
Course Duration
The IOSH Managing Safely course lasts three days (24h). The course can run over three consecutive days or one day per week over three weeks.
Weekday courses commence at 8.30am.
Course Location
Our IOSH Managing Safely courses are delivered at our training centre in Maidstone, Kent. We can also deliver private training sessions at your preferred location. Please get in touch with out team to find out more.
Who should attend?
The IOSH Managing Safely course is designed for professionals across all sectors, who have health and safety responsibilities as part of their day-to-day role.
This course is especially recommended for those in supervisory or management positions as well as companies who require evidence of health and safety compliance.
Course Programme
The IOSH Managing Safely course has a practical programme, with step-by-step guidance, facts and case studies to aid learning. It includes seven modules, which cover the following topics:
Introduction to Managing Safely.
Understanding your responsibilities
Understanding and identifying hazards.
Risk Assessments.
Controlling risks.
Investigating incidents.
Measuring performance.
As part of these modules, you will gain practical knowledge of:
Health and safely law.
The principles of management.
Accident causation and prevention.
Risk assessment and control.
Occupational health hazards.
Fire prevention.
Electrical safety.
Manual and mechanical handling.
Good management and effective communication.
Assessment
At the end of the three days, delegates must pass a 30-question mixed format exam and a practical assessment to complete the course.
Certificates /Awards
Upon successful completion, candidates will receive a renewable, five-year electronic IOSH Managing Safely certificate.
Next Steps
After attending the IOSH Managing Safely course, delegates will need to take the IOSH Refresher course before their certificate expires to ensure their health & safety knowledge stays up-to-date.
Costs
View our term and conditions for our courses.
£350.00 Ex VAT (£420.00 Inc VAT)
Duration:
3 Days – 24 hours
Course
Start Date
End Date
No of Places
Location
Price
IOSH Managing Safely Courses in Kent
Mon, 22 Jan 2024
Wed, 24 Jan 2024
12 places available
Kingsley Place, ME15 6ES

£

350.00
IOSH Managing Safely Courses in Kent
Mon, 08 Apr 2024
Wed, 10 Apr 2024
12 places available
Kingsley Place, ME15 6ES

£

350.00
IOSH Managing Safely Courses in Kent
Mon, 01 Jul 2024
Wed, 03 Jul 2024
12 places available
Kingsley Place, ME15 6ES

£

350.00
IOSH Managing Safely Courses in Kent
Mon, 23 Sep 2024
Wed, 25 Sep 2024
12 places available
Kingsley Place, ME15 6ES

£

350.00
IOSH Managing Safely Courses in Kent
Mon, 16 Dec 2024
Wed, 18 Dec 2024
12 places available
Kingsley Place, ME15 6ES

£

350.00