CCDO Demolition Site Visitor Course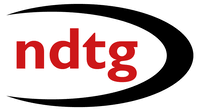 Description
CCDO Visitor.  For those needing access to the demolition site but will not enter the demolition zone.
Who should attend?
Any individual who may have to visit a demolition site and perform a non-demolition related task. This could be Journalists, Structural Engineers, Marketing or Photography staff, Chemical Samplers, Hydraulic hose engineers, Health & Safety Auditors or any number of other business functions.
View our term and conditions for our courses.
£225.00 Ex VAT (£270.00 Inc VAT)
Duration:
1 day – 8 hours
Contact us for available dates for this course.